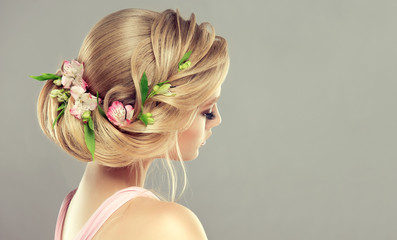 A new hairstyle in spring is like an amazing gift for your hair that has been dull and brittle all winter. It is important to get a bright shiny most of all super cute hairstyle to give you that glowing look this spring week. You can pick from a range of hairstyles but you need to get a few things right so as to get your best look.
How much do you want to change your current look?

What length are you going for, short, medium or long?

Do you want to enhance more natural or deviate from it?

How much time do you want to spend on styling?
Let's take a look at a few awesome choices for a spring hairstyle:
Blunt Bob with Bangs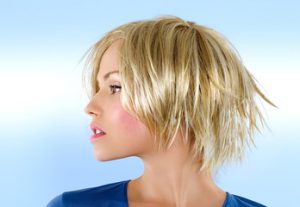 This is a spring hairstyle that will work on you whether you want a straight or wavy style. The hair is cut uniformly and a small fringe will give you a more angular look. You can choose to go all-natural if your hair is straight but you will need to straighten your hair often if it is curly. It goes perfect with both bright and dull colors and will give you a wow look this week.
Curly Bangs
This is a great transition hairstyle if you have curly hair and want to go all-natural this spring. This week, try this amazing curly hairstyle. The hair is cut just at the shoulders to see some strands of curls fall on your shoulder sides. Have soft asymmetrical bangs that fall slightly on your eyes. This is a simple but really cute hairstyle for this week.
Grown Out Pixie
If you have chosen to get a short hairstyle this spring, try this pixie that has a bit of length. Give it a side part where the shorter side hair separates with the top longer hair. Sweep the top hair to one side for a fancy smooth outcome.
Medium Length Undercut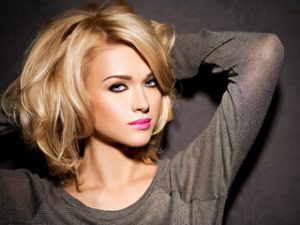 If you are bold enough and feel like you need a big change this spring, try this awesome undercut. The hair is cut extremely short on the sides and back and medium length at the top. Slide it as you please to expose the undercut on one side. You may add a few highlights for that extra glow. This is a hairstyle that says you are bold, confident and in control.
This week go out of your way to try a spring hairstyle that will wow those around you. Ensure you feel confident and comfortable in it as well. These awesome spring hairstyles are suitable for any eye color and look great against any skin tone. Selecting one of them will guarantee you an exciting week ahead.